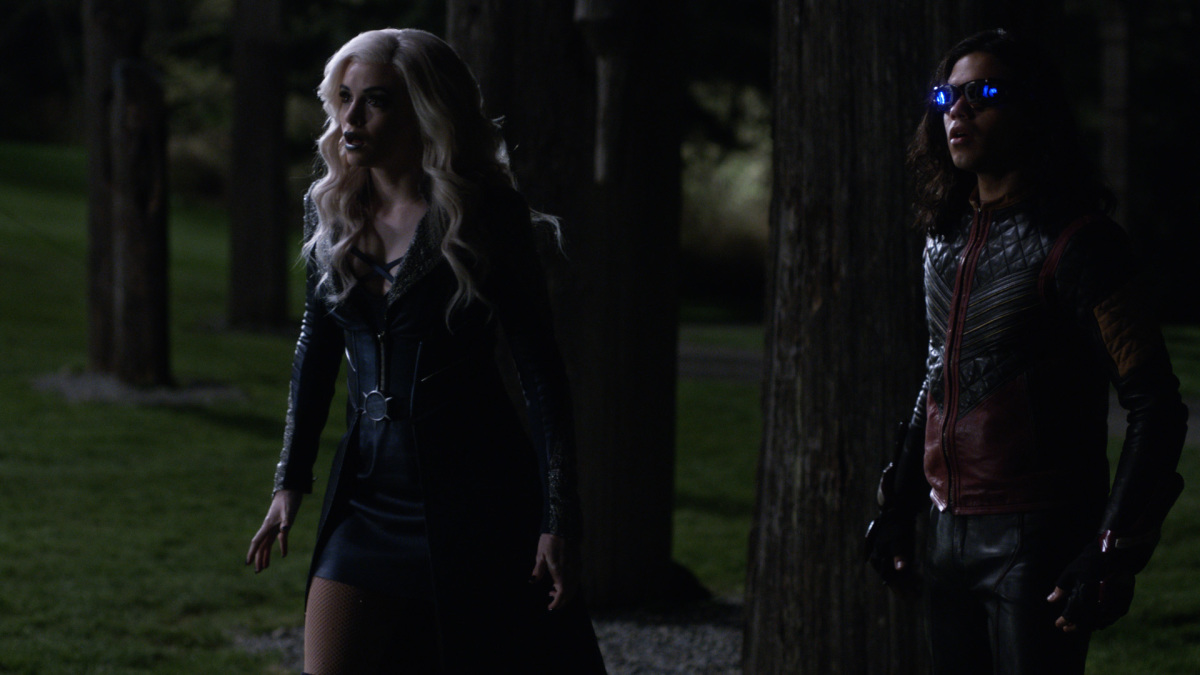 The Flash season 3 will come to an epic conclusion this Tuesday, wherein Barry Allen will battle his foe Savitar. Episode 23 is titled Finish Line, which will air on 23 May at 8pm EST on The CW Network.
The previous episode ended with Iris being stabbed to death by Savitar as Barry's efforts to save his lady love failed.
Here are a few things to expect in The flash season 3 finale:

1. The finale episode will answer how Barry will defeat the Speed Of God in the final chapter. A Reddit fan theory suggests that Barry may make the ultimate sacrifice and stop Savitar from being created.
A Reddit user wrote, "So everything will go as Savitar intends. Barry will create a bunch of time remnants, and Savitar will kill all but one. In a twist though, Barry is going to choose to sacrifice himself and let the time remnant take his place moving forward and living happily with Iris and Team Flash, giving Savitar what he always wanted in a way and stopping him from ever being created all at once.
2. The promo for the episode teases a rather emotional finale as we see Barry dressed in a sharp black suit, most possibly for Iris' funeral. The promo questions, "When hope dies. Can a hero survive?"
3. The official synopsis for episode 23 reads, "With nothing left to lose, Barry (Grant Gustin) takes on Savitar in an epic conclusion to season three." However, executive producer Andrew Kreisberg cautioned the fans and revealed that epic battle would not play out a bit differently.
Kreisberg told Entertainment Weekly, "There will be an ultimate showdown with Savitar in the finale, but their [battle] isn't probably quite what you're expecting. Just because [Savitar] is a version of Barry, it doesn't play out exactly as people would expect."
4. Is Iris really dead? While episode 22 ended with Savitar killing Iris, but some fans are not convinced that she is actually dead. Some theories suggest that HR Wells used the transmogrifier to "become" Iris, and took her place and thereby making the ultimate sacrifice.
Flash season 3 finale
Danielle Panabaker as Killer Frost and Carlos Valdes as Cisco Ramon in The Flash season 3 finaleThe CW
5. Will Caitlin Snow turn against Savitar to help the Star Labs team? The finale photos released shows Cisco standing with Killer Frost in a wooded forest. The setting appears similar to the forest they were last seen fighting in episode 22. They appear to be accompanying each other instead of fighting, which could mean that Cisco got through to Caitlin after all?
Killer Frost's eyes revert back to normal like Caitlin in the previous episodes, after Julian professes his love for her, therefore it is possible that Caitlin will go back to the team and and betray Savitar in finale.